The holidays are upon us, so there is no better time to consider adding an outdoor television to your family's gift wish list. An outdoor TV will add fun and entertainment to your backyard parties, family gatherings, and barbecues. Whether you are watching the big game, your favorite concert, or the ball drop in Times Square on New Year's Eve, an outdoor TV will make every event you host more exciting for you and your guests. Adding an outdoor TV to your backyard, deck, or patio isn't as complicated as you might think – when you know what to look for. We're here to help you get started by explaining the five most important features to look for when you are buying an outdoor TV for your home.
#1 – Rust-Free Metal Exterior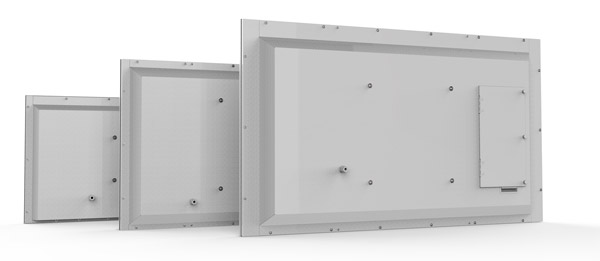 How is an outdoor TV different from an indoor TV? Outdoor TVs need to be more durable than indoor TVs. They must withstand various weather conditions and more active environments, which means that they need more robust construction materials. Powder-coated aluminum exterior cases can provide:
Increased durability and impact resistance
Resistance to rust and corrosion
Long-lasting protection from harsh weather conditions, without becoming brittle with outdoor exposure like many plastics
#2 - Tolerance for Intense Weather Conditions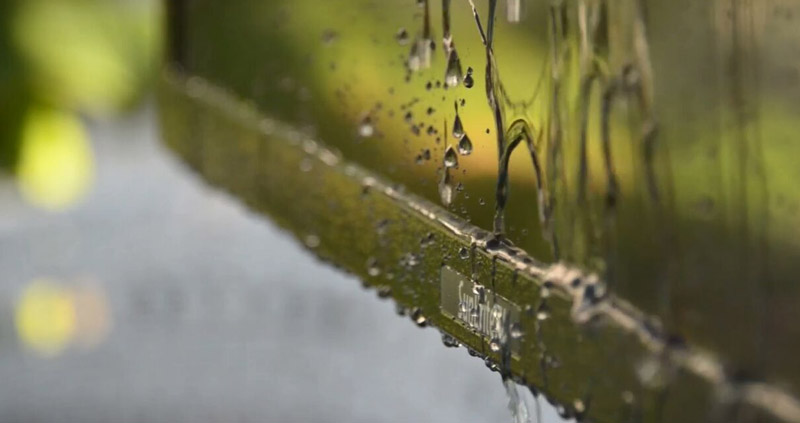 Can an outdoor TV stay out in the winter? The weather conditions in your local climate play a huge role in selecting the right outdoor TV. For example, if you live in the northeastern U.S., Outdoor TVs must withstand extreme cold, while in the southwest, resistance to extreme heat is paramount. Wherever you live, when selecting an outdoor TV, be sure that it has the following:
Ability to withstand temperatures higher than local high averages. Several SunBriteTV outdoor television models can operate in temperatures above 120 degrees F.
Active or dispersive temperature regulation systems. Active climate control systems use temperature sensors and multi-fan airflow to keep units cool, while warm air is dispersed and fresh air circulated over the panel and internal electronics. Most indoor televisions can't adequately regulate the extreme heat and cold temperatures encountered outdoors.
Ability to withstand temperatures lower than local low averages. All SunBriteTV models can handle winter sub-zero extremes, but the rugged SunBriteTV Pro Series TVs are the most resistant to extreme temperatures. They have built-in active heaters that work whenever the unit is plugged in, even when not powered on. They can operate in extremely cold conditions – as low as -40 degrees F.
Water-resistant construction: Make sure that the TV you select can handle exposure to rain and snow. Electronics and water don't play well together! Gasketing and sealants protecting key water entry points, including cables, is a must.
#3 – A Bright, Anti-Glare LED screen
When determining which outdoor TV to buy, the install location is important – especially sun exposure. Will it be in full sun, partial sun, or a shaded area? The answer will help you choose a TV that's bright enough for a great outdoor viewing experience. For brighter locations, look for a true outdoor TV with an anti-glare LED screen with a high haze factor that absorbs bright light, and greatly reducing glare. A higher brightness rating (typically measured in "NITs") also helps punch through outdoor sun and high ambient light.
#4 - Protective Impact-Resistant Front Screen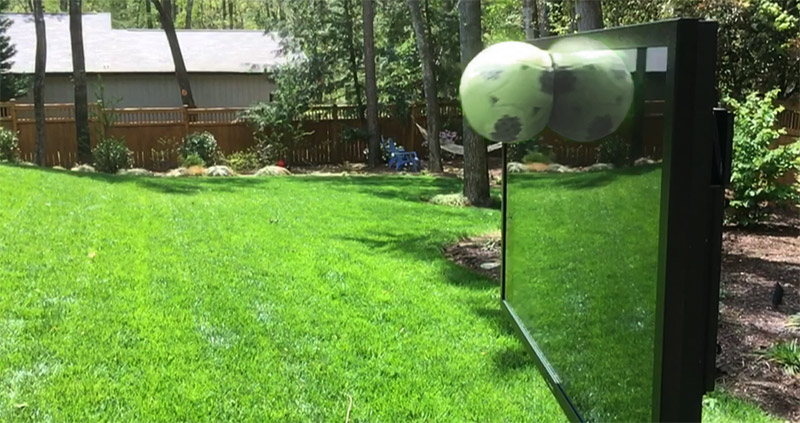 When you are using a TV outside, you never know what might come in contact with it. It would a shame and a great disappointment for a stray football or frisbee to break your new outdoor TV's screen. That's why it's essential that you purchase a unit that has a protective screen in high-activity areas. An impact-resistant screen is designed to protect the LED panel from the damages of an active backyard.
#5 - Final Thoughts about What to Look for in an Outdoor TV
By adding an outdoor TV to your deck or patio, you are making an investment in the value of your home and your family entertainment. There are a lot of options available, and having the right information can help you make the right purchase decision. Happy outdoor living!