Just because it's cold outside doesn't mean that you can't fire up the grill and make some warm and hearty winter dishes. If you love your patio or deck, and you love to grill, there is no reason that you can't serve up some amazing food that will most certainly warm your friends and family from the inside out, all year long. Here are our delicious winter favorites that can be made with your backyard grill this winter.
#1 – Smoked Chili Con Carne
You'll be glad that you fired up the grill for this one! It's a smoky, meaty chili that is seasoned with dark chocolate and dark beer (or super strong coffee, if you prefer). Throw in some diced ground chuck, chili beans, tomatoes, onion, bell pepper, and garlic, along with traditional chili spices like cumin, oregano, and chili powder, for a hot, stick-to-your-ribs, meal in a bowl. Using a Dutch oven and slow cooking will add the smoky flavor to this manly main dish.
See the full recipe here.
#2 – Fully-Loaded Sweet Potato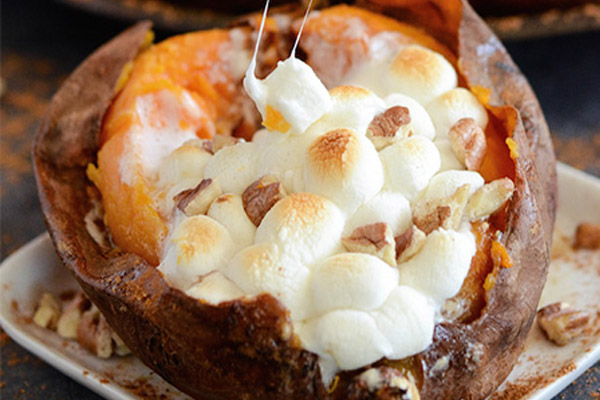 What can be better than a potato that tastes like dessert? This simple dish only calls for a few ingredients and only takes a couple of minutes to prepare. Sweet potatoes, butter, brown sugar and cinnamon, some pecans, and marshmallows for browning on the top – and measuring these toppings is completely optional, you can add them to your heart's (and stomach's) content. The recipe that is linked to below gives instructions for oven baking these sweet potatoes, but you can easily bake these in a hot grill. See the full recipe here.
#3 – White Cheddar and Bacon Dip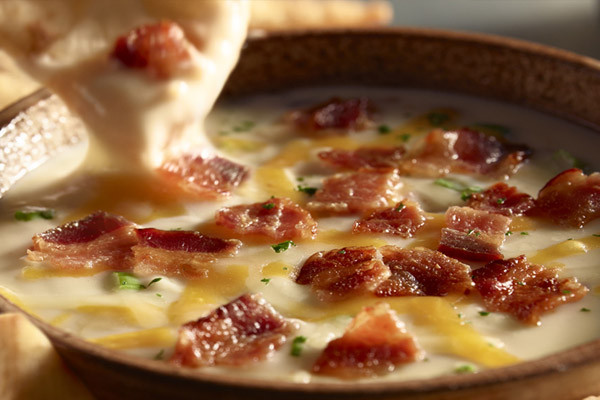 This appetizer is great served with tortilla chips, flatbread, or crackers, or even as a topping for a baked potato. With white cheddar, jack, and cream cheeses, smoky bacon, green onions, parsley, and spicy jalapeños peppers (as many, or as few as you like), this dip is a warm, cheesy, smoky treat for winter guests. Be sure that you make a lot – this dip always goes fast!
See the full recipe here.
#4 – Grilled Tomato Soup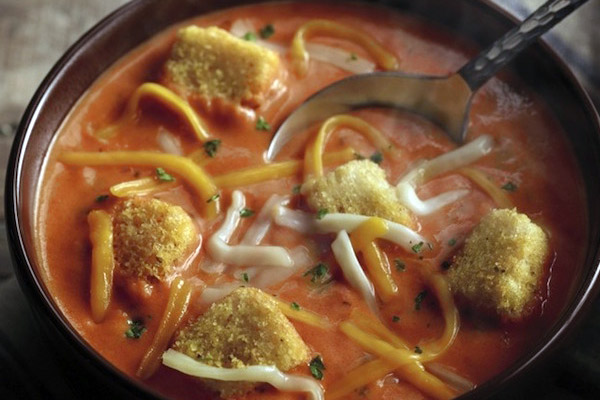 Everyone loves tomato soup in the winter. It's warm and tomato-y, and perfect for the cold weather. This recipe ups the taste by using tomatoes that are charred to juicy perfection on the grill. Break out your chicken broth, olive oil, and finely crushed or chopped basil, shallots, and garlic – all staples in most pantries – to make this family favorite. To make it fun, you can make a "garnish bar" with croutons, oyster crackers, shredded cheese, more basil, and sour cream, so everyone can embellish their bowl as they like.
See the full recipe here.
#5 – Foil Pack S'mores Roll-Up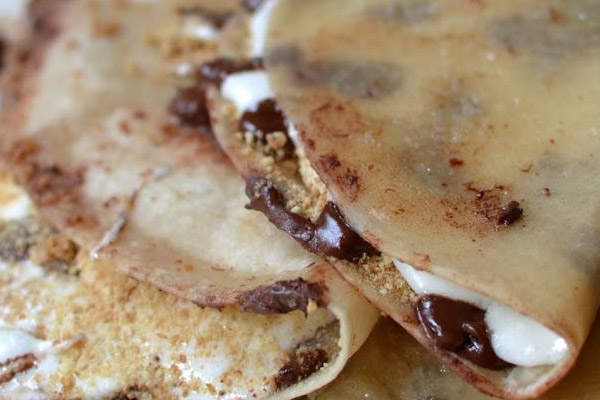 S'mores are probably the most popular campfire treat around, so you know that you can't go wrong with the marshmallow, chocolate, and graham cracker combination. The twist on this s'mores recipe makes the popular dessert a no-mess, foil-wrapped treat that you can simply throw on the grill. By using a flour tortilla to hold chocolate chips, mini marshmallows, and crushed graham crackers, you create a simple and delicious s'mores burrito, that won't leave your hands sticky.
See the full recipe here.
#6 – Deep-Dish Chocolate Chip Cookie with Caramel and Sea Salt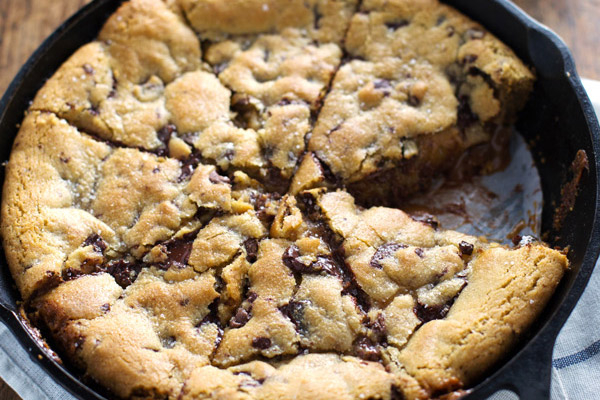 Break out the cast iron skillet for this gooey dessert, and you may never want to use a cookie sheet again! Traditional chocolate cookie ingredients (flour, butter, eggs, granulated and brown sugar, baking soda, vanilla, and salt) are enhanced by adding chocolate chunks instead of chips, maple syrup, and a yummy caramel sauce made with heavy whipping cream, with coarse sea salt sprinkled on top. The caramel sauce is layered between the cookie dough, so when it's cut into, there is warm, oozing, caramel in the middle. The recipe that follows uses an oven, but this deep-dish cookie can easily be baked in a moderately hot grill – just keep an eye on it, because baking times may have to be adjusted.
See the full recipe here.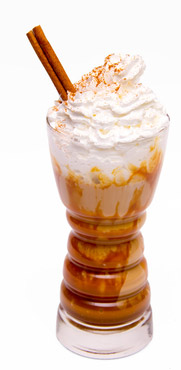 Bonus Winter Treat – Hot Coffee with Bailey's and Frangelico
No cookout is complete without a signature cocktail, and for winter grilling you'll want a hot one. Here's an easy and delicious coffee drink that will keep you warm:
1/2 cup chilled whipping cream
tablespoon sugar
8 tablespoons Frangelico (hazelnut liqueur)
tablespoons Baileys Original Irish Cream
2/3 cups freshly brewed strong hot coffee
PREPARATION
Pour 2 tablespoons Frangelico and 2 tablespoons Baileys liqueur into each of 4 mugs. Pour coffee over, dividing evenly. Top each with dollop of whipped cream and serve immediately.
You don't have to give up the fun of grilling just because the mercury dips on your outdoor thermometer. Try some of the above winter treats the next time you have a get together, or even just a casual dinner for two.
December 20, 2017
436 view(s)